WE SERVICE ALL MAKES AND MODELS OF MOTORCYCLES AND JET SKIS!
When you get your bike or jet ski serviced you want to feel confident that the work will be done to a high standard and is value for money. Our City West Yamaha Service Centre prides itself on:
Experienced and qualified technicians to service, repair and tune your road or off-road bike.
Outstanding diagnostic skills across a range of brands and models that ultimately save you time and money.
Open communication between the workshop and customer so the best possible outcome is achieved.
High quality work at a price you can afford.
An excellent reputation for quality service.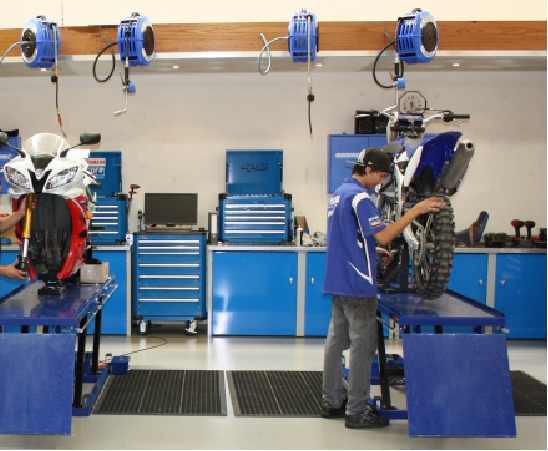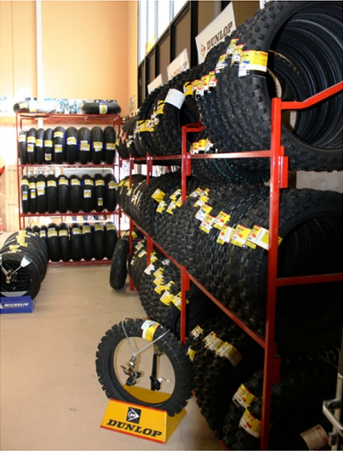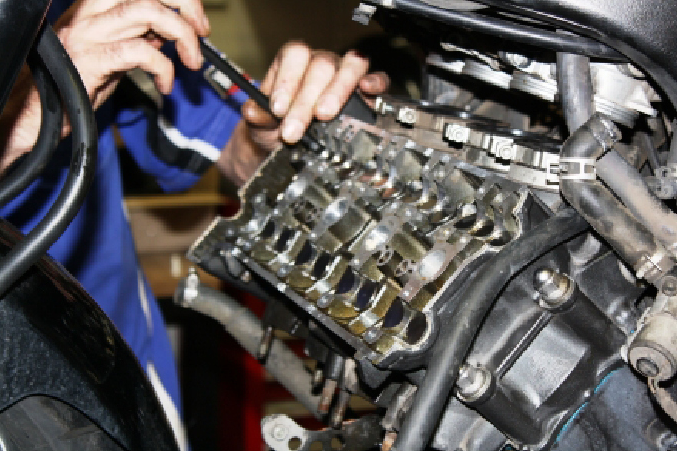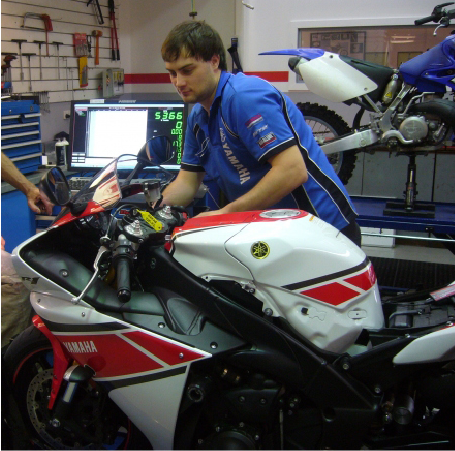 PERFORMANCE ENHANCEMENT, ENGINE REBUILDS, RACE SETUPS AND SUSPENSION MODIFICATION
City West provides personalised services to all motorcycle enthusiasts from repairs, engine rebuilds to performance race work. We stand by our work and reputation. We have extensive experience with all types of performance work. If you are after more power or better handling we can help.
FUEL MANAGEMENT SYSTEMS
We can supply and fit Power Commanders and other fuel management systems to all makes and models of fuel injected bikes. If it is custom mapping or standard mapping to your power commander, or just fine tuning, come and see us at City West.
EXHAUST SYSTEMS
Road, dirt or cruiser, we can fit any exhaust system and tune to your bike whether it be high performance, after market, slip on or a full system.
ACCIDENT QUOTES AND REPAIRS
Whilst we prefer our customers to 'stay upright', accidents sometimes happen. In this situation you want your repair works done as quickly as possible and with a minimum of fuss. City West is an experienced accident repairer and can handle all of the paperwork involved in providing price estimates, quotations through to the completion of work stage. We only use genuine parts in our repairs and work to get your bike back on the road as soon as possible.
TYRE FITTING AND BALANCING
Tyre fitting and balancing is available to either the rim or fitted to the bike.
WORKSHOP HOURS
MONDAY – FRIDAY 8:30 am – 5:30 pm
SATURDAY CLOSED
CONTACT SERVICE DEPARTMENT
Please phone our Service Manager to discuss your service needs and book in for a service or alternatively complete the service enquiry form below and we will get back to you shortly